Sending you lots of love and best wishes Hannah xox
Former Girls Aloud bandmates Kimberley Walsh and Nicola Roberts ooze elegance in sophisticated dresses as they step out together at charity bash
Last Wednesday (28.9.15) saw Nicola meet up with former band mates and best friends Cheryl and Kimberley at The Pride Of Britain Awards.
The threesome looked stunning!
Click the image below to see more pictures in our gallery:
She's Something Kinda Ooooh! Nicola Roberts shows off her style credentials in floral embroidered dress as she attends the House Of Holland LFW show
Hello
Our competition winner is-
Chris from Birmingham
You win the Red Hot Calendar.
Thanks for everyone who entered.
It has been a long time since we have done a competition but finally I have found a worthy prize!
As you may all know Nicola Roberts has been featured in a calendar for 2016 called 'Red Hot'. See HERE for other news from Red Hot
I have 1 calendar of the women's version to give away:
*Calendar contains some nudity*
Competition Rules:
To enter please answer the following question:
-Which month of the year was Nicola Roberts Born/her Birthday month?
Send an email to nicolarobertsorg(@)hotmail.co.uk  (remove brackets) with your answer, your name and where you come from.
The competition is open worldwide but you can only enter once.
Closing date- 30th August 2015 8pm UK time.
Winner will be picked at random. Any further questions feel free to email them to the same address.
Best of luck everyone!
…
Note from Admin:
Flame-haired beauty Nicola Roberts is chic in striped pencil dress as she joins sister Frankie at House of Holland bash
Small songwriters need to be paid by big music companies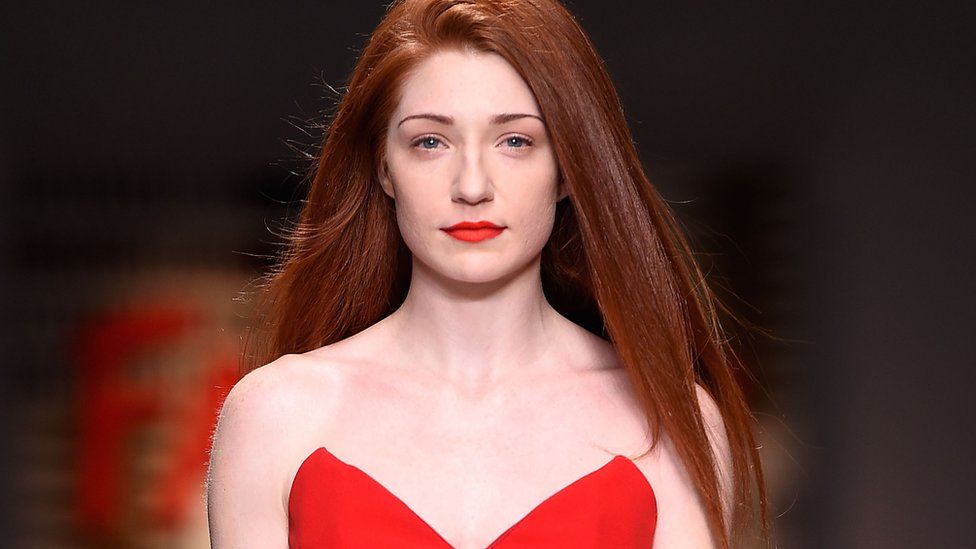 he former Girls Aloud singer made the comments when asked about Taylor Swift's recent letter to Apple.
Apple wasn't going to pay artists during their free three-month trial streaming period. But they are now.
"We have so many talented writers. Companies need to understand that smaller writers also need to be supported," she tells Newsbeat.
"Younger writers and smaller writers need to live and get by. They need to be paid. It has to be fair."
Lots of artists, including Girls Aloud, work with other writers or perform tracks other people have written for them.
In April, Newsbeat spoke to Jimmy Napes who has worked with acts like Sam Smith and Clean Bandit. He also picked up the best contemporary song award at this year's Ivor Novello Awards for his work on Rather Be.
He said it was "nice to be acknowledged" for all the hard work writers do.
Nicola says pop music is in a good place and that she's a big fan of Little Mix.
"Little Mix are hilarious. Whenever I've been in the studio with Little Mix I've had the best time ever," she says.
"I continuously say those girls need their own TV show. I'm so happy for them that their single is at number one this week and I hope their record does equally as well.
"I love them."
Nicola has done a 15 minute documentary for the BBC, see more below:
…
Ex-Girls Aloud member Nicola Roberts and Muslim style vlogger Nabiilabee explore what modest fashion is for young Muslim women who want to be fashionable and follow their faith.
Click image below to view on BBC iplayer
Older Posts »